Q: Does Arrim ONE work with my phone/tablet?
A: Please see the compatible device list here.
Q: Which unit system does Arrim ONE support?
A: Arrim ONE supports both Imperial and Metric system. You can measure in inch, ft, mm, cm and m
Q: It requires calibration when I start Arrim ONE app, how do I proceed with the calibration procedure?
A: Please follow the calibration procedure:
Open the app, and connect Arrim ONE to phone/tablet, turn it on
Point to a wall (better to have some objects in the screen for reference, such as window, picture, door, edge of the wall) within 3-6 ft
Tap the Calibration button (the one in the right/down corner)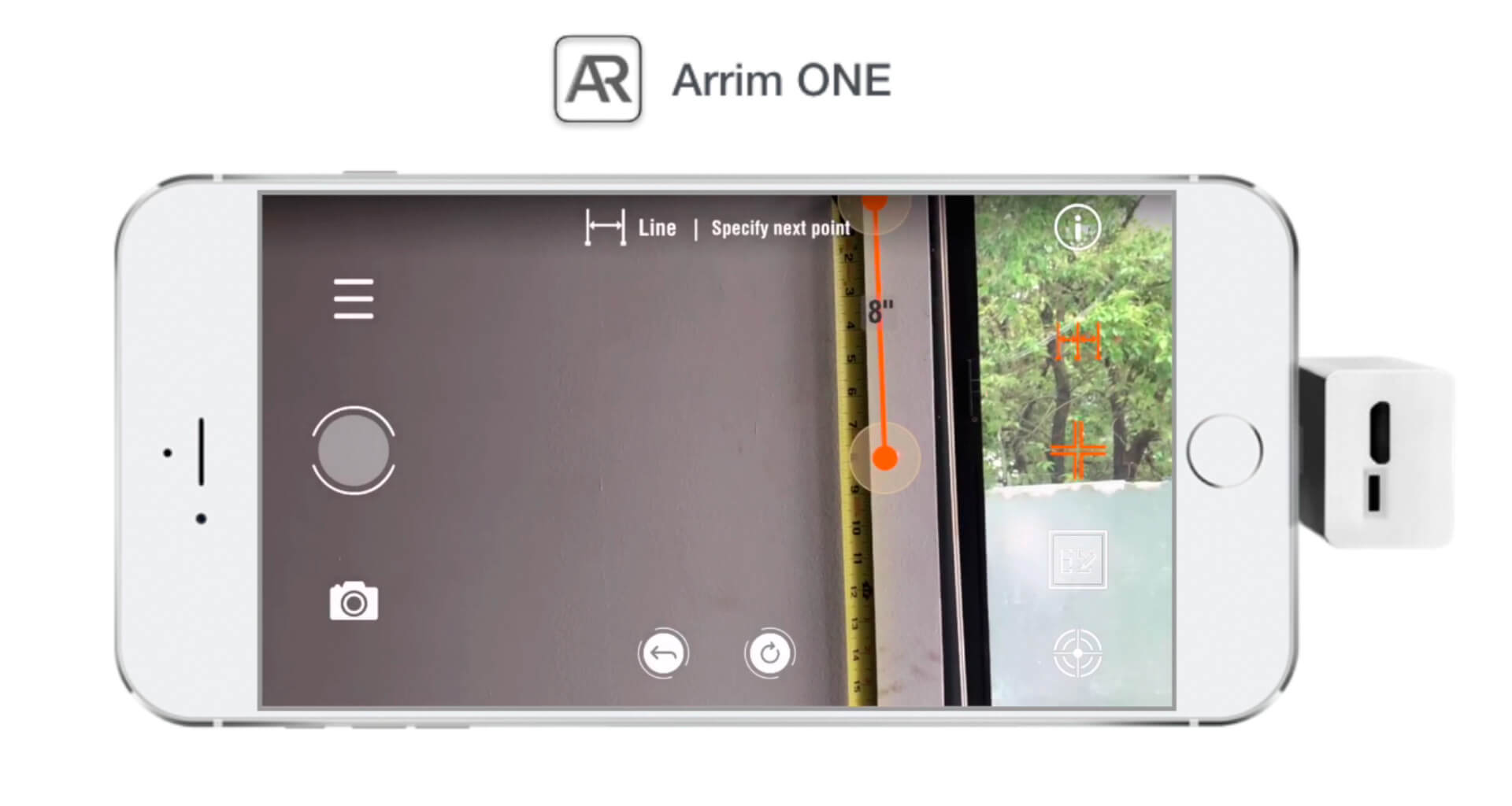 Q: How is Arrim ONE powered? Will it drain my tablet/smartphone battery?
A: No. Arrim ONE includes an internal li-ion battery, ensuring that Arrim ONE won't drain the battery power from the attached device
Q: How long does the battery last under continous operation?
A: The Arrim ONE lasts about 75 minutes (2225 times measurement), or 3hrs stand-by.
Q: What is the price point of Arrim ONE?
A: Arrim ONE retails for $149.99
Q: How can I purchase a Arrim ONE?
A: You can purchase it through www.arrim.net
Q: How can I get customer service?
A: You can submit ticket via here or contact [email protected] for any problem you have with our product or service.
Q: I am a seller / dealer / store owner and would like to sell Arrim ONE. Who do I contact?
A: If you are interested in becoming a channel partner for Arrim ONE, please contact [email protected]
Q: How to export the diagram to Xactimate?
A: Please refer to this tutorial. Link.